Najib Joe Hakim
(NajibJoeHakim)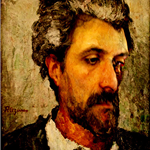 Najib Joe Hakim works as a documentary and editorial photographer. He is a Political Art Fellow at the Yerba Buena Center for the Arts, the recipient of the 2020 Rebuilding Alliance Storytellers Award for his Home Away from Home: Little Palestine by the Bay project and also a past nominee for the US Artist Fellowship.
Hakim's current project, Palestine Diary, exhumes his 1978-79 B&W photographs in Palestine taken as a recent college graduate and combines the images with excerpts from his contemporary journal enlightening the roots of the crisis in Palestine today.
He received grants from the SF Arts Commission Cultural Equity Grant and the Arab Fund for Arts & Culture for Home Away from Home - a multi-media storytelling exhibition juxtaposing recorded oral histories of 26 Bay Area Palestinian-Americans with their B&W portraits.
Hakim also produced a series of digital collages for The Map Is Not the Territory group project which explored the common historical experiences among the Palestinians, the Irish and Native Americans.
He has been honored with numerous other awards including most recently 1st Place in a global competition sponsored by the US Campaign for Palestinian Rights, Best Photo Essay from the CA Newspaper Publishers Assoc.; and 1st Prize in the Luminance Exhibition (NYC).