Yhicey Nicole Hawt
(yhinc)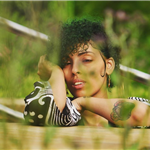 I am Yhicey Hawt an overall go getter and International Mogul in the making. Gotta think and go bigger right?!

I own my own entertainment arts & enrichment company named Yhicey&Hawt with several subdivisions from modeling troupes to magazines, books, catering, make up and more.

I am a woman connected with her inner Goddess. Not to mention, my inner child is alive and well which is where my goofy comes in. My craft(s) are based on my life and my interests within the arts and entertainment industry. I push for a better world and a UNITED NATION.
Each volume 3 of The Y Fork Youth magazine showcasing 4 amazing talents from around the country!

Standard

/

8.25" x 10.75"

Print:

$16.00

Digital:

$10.00

Volume 2 of the beautiful and talented youth of America in The Y Fork Magazine. This magazine is crafted for kids with the many puzzles, games, and…

Standard

/

8.25" x 10.75"

Print + Digital:

$15.00

Digital:

$8.00

We are excited to release our first issue of The Y Fork youth/teen entertainment and enrichment magazine. With a variety of educational games, family…

Standard

/

8.25" x 10.75"

Print:

$15.00

Digital:

$5.00
And we've done it!! Our first Yhawties 2021 calendar. We've got beautiful women of all variation from around the world. This will surely have your…

Standard

/

8.25" x 10.75"

Print:

$25.00

Digital:

$12.00