VOLITION Magazine
(volitionmagazine)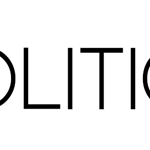 VOLITION is a Bi-Monthly, 200+ page, full-color High Fashion & Art Publication based in Los Angeles. We are a Digital and Print-on-Demand coffee table book concept available via MagCloud around the world. We showcase Avant Garde Fashion and Beauty Editorials as well as Outstanding Artists of all types.
Our unique vision melds the romance of the written word with fashion forward visual overload and a little bit of magic.
It is our goal to create a place for the creepy kids to call home and to inspire others to follow their hearts.
Editor in Chief | Christine Lunday
*Print Releases* JAN | MARCH | MAY | JULY | SEPT | DEC
FOLLOW US:
Facebook.com/volitionmag
Instagram: @volition.mag
intothedarkuniverse.tumblr.com