Brittany Davis
(Virtuous-Media)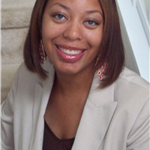 Virtuous Magazine is a bi-monthly print and digital publication for Christian women with a focus on evangelism and Christian living. Virtuous was founded by Brittany Davis, daughter of gospel preacher, Eric Owens and wife of Willie Davis. She wishes to promote Christianity and evangelism, and help spread the gospel to as many people as possible. Virtuous is here to encourage Christian women to live the best life they can in service for the Lord.

Please visit us online at www.virtuousmagazine.com!

Virtuous Magazine 2014 Wall Calendar

Standard

/

8.25" x 10.75"

Print:

$8.00

Digital:

$4.00
The premier issue of Called Out Girl! Full of amazing Christian articles, diy beauty ideas and easy summer hairstyles!

Standard

/

8.25" x 10.75"