Urban Freedom Magazine
(UrbanFreedomMag)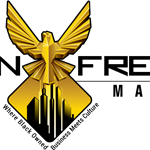 "Where Business Meets Culture"

We believe in the economic and social growth that comes from purpose driven entrepreneurship. This belief provides revelation that we are all in some way business savvy creators.

By connecting with industry leaders and creatives on all levels we extend our resources & knowledge in a dynamic mix of business & artistry.

Urban Freedom Magazine has been created as a bridge between Business & Culture. We are geared towards Entrepreneurs, Creatives, & startups. Providing Inspiration, Information, and Motivation in the advancement of personal growth as well as community economic advancement.