UE Magazine. Urban Exploration Magazine.
(uemag)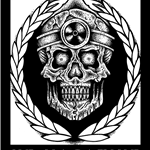 Welcome to UE Magazine!

Urban Exploration Magazine is about experiencing the unseen and often forgotten places of our urban landscapes. Whether it's floating in a Victorian-era sewer, dangling from the ledge of an abandoned skyscraper, or cooking away in the radioactive heart of a disaster area, we select and print the best content in the genre. As one of the few printed periodical that covers the people and places of the subculture, we promise to make every magazine count. Adventures that shatter the risk-reward ratio. Photographs from the sketchiest and most epic locations. Articles and interviews from the most creative people to ever click-on a headlamp. UE Mag: Everything But The Asbestos.

Register to UE Magazine today.