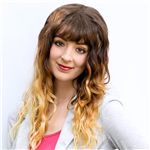 My name is Grace Pamela and I'm the founder of Summerana– named after my two daughters: Summer and Liliana.
I began my career as a passionate photographer, but soon found myself falling in love with mentoring fellow photographers and using my creative editing skills to develop helpful tools for photographers using Photoshop.
I decided to start sharing my tools because so many photographers were asking for them. I hadn't realized what they could become at that point.
In 2012, I launched Summerana and started helping photographers all around the world grow their photography business using my editing tools.