STYLE SAMPLE
(TheStyleSample)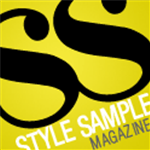 A magazine about independent style, by and for fashion bloggers, editors, writers, illustrators, photographers, and independent style-lovers worldwide!
by STYLE SAMPLE

Bloggers model the latest warm-weather styles from Cincinnati-based clothing boutique and jewelry studio LIBBY.
by STYLE SAMPLE

If you like fashion, this is a must-have guide to shopping in Cincinnati! Filled with colorful pictures, popular styles, and insider tips from…

Standard

/

8.25" x 10.75"

Print + Digital:

$12.00

Digital:

Free!