Twisted Edge Magazine
(TheAlternativePublications)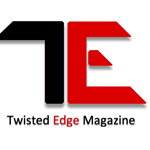 Modern - Alternative - Culture - Entertainment Magazine
Welcome to the magcloud home for TE Magazine - since 2013 we have been the go-to magazine for showcasing the best in alternative modelling and lifestyle.
Since the early days we have progressed, and evolved to showcase more modelling genres covering as. many bases as possible.
We cover: * Alternative * Tattoo * Lingerie * Fetish * Horror * Latex * Glamour * Art Nude * Alt Fashion * Erotica * Black & White And all inbetween
Every issue from day 1 is available here and since we started 9 1/2 years ago (to date) we've covered in excess of 300 various titles and TE itself had reached the epitome issue 100.
There have been so many magazines come and go in the time TE has been around, but we have been here constantly growing and staying strong and staying the course - by technicality we are the biggest alt mag in the UK/EU.
Below links for all TE related platforms including our website where submission info is based.