Teen Girlfight
(teengirlfight)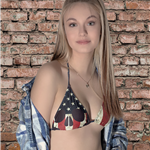 Under construction!
Tentative Relaunch - Winter 2023!
Free DVDs & More When You Buy!
Browse or search for "Kelsey Burgers - Teen Skate Punk Girl & Mexican Stand Off with Guns - FREE Digital Copy, No Obligation to Buy Anything Ever!" to see a free magazine and find out how you can get free stuff with your purchases!
Accepting Model Submissions for All Ages, All Genders.
If you are under 18 your parent must contact us to get published!
Email: teengirlfight@gmail.com or contact@teengirlfight.com
We publish models whose parents want them published with us for many reasons, such as for promotional and marketing brands, practicing poses and styles, entertainment, professional growth, and even comedy relief!