Street Motivation Magazine
(stmotivationmag)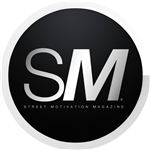 STREET MOTIVATION is a magazine founded on a Mother and Son sweat, tears and a dream. Designed to meet the needs of indie artist, STREET MOTIVATION Magazine meshes together not only the city's urban society with local and national updates on music, the latest in music, news, and events. STREET MOTIVATION is targeted towards 10-34 year old men and women and children. Our vision is for this publication to appeal to people of both sexes, from diverse backgrounds and a multitude of races. Everyone from Professionals, to hip-hoppers, to punk rockers and other various genre's.

STREET MOTIVATION Magazine is a quarterly publication that is made available to readers by hard copy purchase. Our reading audience extends to numerous cities throughout Southern and Northern California.

STREET MOTIVATION MAGAZINE has featured people based locally, nationally, and internationally consisting with people such as:

Above The Law, Kurupt, Kokane, Suga Free, Soulful Ricky Jones, DJ Battle Cat, Jayo Felony, Medusa, C-BO, Brotha Lynch Hung, Sly Boogy, RBX, Dresta Da Gangsta, BG Knock-Out, Chill (Compton's Most Wanted) Mex Koast, Troof be Told, J-Best, Crooked I, Chaz Williams, The Real Rick Ross, Graph, Young Pop, Recording Artist Jay Rock, Krys Ivory, 40 Glocc, Ms. Toi, R&B da MC, Loyal Enemy, Snoop Doggs artist The Hustle Boys and Dubb Union, Lo'key the YG, Young Giantz, Big Tank, Tha Boogie, King Ryan Events, Dub Show Events, BET C.J. Lee, Lady of Rage, Diamonique, Suga T, Bossalena, Snow White, Flakiss, Kitty, Zeenie Town, Rock Bottom, Johnny Blaze, Slauson Boyz, Cuicide, Ricky Rude, Models: (Nikita Esco, Tehmeena Afzal, Charlie, Sarah, Joselyn) Recording artist Audio Push, recording artist Ya Boy, Michel'le

Our Mission: We at Street Motivation Magazine mission is to educate, inspire and motivate indie artist that wish to move forward into the music industry.