Stardom101 Magazine
(Stardom101Mag)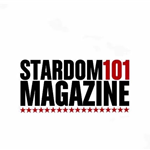 "Stardom101 Magazine was created with the purpose of edifying and inspiring ownership amongst musicians, entrepreneurs and forward-thinkers. Our goal is to become the # 1 source for marketing and promotion within the independent music community. We plan to obtain this goal by assessing current market trends, skillful planning and deliberate execution without the distractions of gossip and pointless controversy"

To all music professionals and artists of every sort, we present to you Stardom101 Magazine, the authentic magazine platform servicing the community. Stardom101 Magazine gives the Underground, Indie & Major community a place to showcase their musical crafts or companies for premiere exposure and publicity. Within the next few years, Stardom101 Magazine hopes to expand our brand to offer more original promotional outlets like POWER PANEL Conferences, Award Shows, Entertainment Workshops, Music Festivals, Expos, Charity Events, Talk Shows, Books and DVD's. Stardom101 Magazine is a combination of a new innovation music publication and urban blog site experience that focuses on featuring the elite and bridges the gap between the new entertainment industry.

Stardom101 Magazine is committed to providing the hottest and most prominent talent & businesses with exceptional service. Keeping our community informed of breaking news in the music world, interviewing today's key players & taste makers, and showcasing Entertainment Non-Stop! Our Mission is to continue to enhance, inspire & influence the music culture to its maximum by providing a affordable media outlet made for businesses, entrepreneurs & Independents of all kind.