Shawna OBrien Photography, LLC
(Shawna-OBrien-Photography)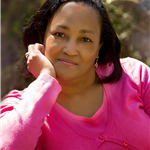 Shawna O'Brien Photography, LLC. I completed nearly 26 years of dedicated service to our nation as a Colonel in the United States Air Force. This high caliber of commitment, performance and service are the foundation of Shawna O'Brien Photography. I invite you to experience Shawna O'Brien Photography. My focus is on providing a personalized experience for you from the moment you walk through the door & on capturing special moments in our clients'​ lives, moments that are too precious to simply let slip by. My goal is to take the best image you have ever seen of yourself, to create portraits you and your loved ones will cherish forever. Live NOW.

For Shawna O'Brien Photography, anything worth doing is worth doing well. Come share an unforgettable experience.

I am passionate about my family, the experience my clients have with my studio, and the story I share of their lives.

Let's start with coffee. I look forward to getting to know you.

~ Shawna

My personal thanks to a beautiful photographer named Bonita Elias for the bio pic.