Rick Whitacre
(rwhitacre)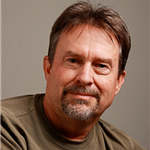 My passion is to create images that grab the viewer's eye and compel them to explore the photographs in more detail. I try to express in my photographs the awe and inspiration I feel when viewing a scene. I love the outdoors, especially unspoiled wildernesses and specialize in scenes from the national and state parks. Recently, my work has expanded to include night and star photography to help convey the expanse and magnitude of our natural world.

I became interested in photography in 2009 while preparing for a trip to New Zealand. I began reading everything I could find on photography and began taking pictures whenever possible. I have taken several classes at West Valley Community College and participated in local workshops. I also joined the Los Gatos / Saratoga Camera Club and began competing in 2010.

I am the President of the Los Gatos - Saratoga Camera Club and a member of Maverick Photographers, a group of documentary and fine art photographers in the Bay Area. I am also a member of the Aegis Gallery of Fine Art in Saratoga, CA where my work is displayed.

I was deeply honored to receive the Carolyn Ramsay Award - 2011 Photographer of the Year Award from the Los Gatos - Saratoga Camera Club in December 2011. I was also lucky enough to be one of the winners of the San Jose Mercury News "Picture Our World" photo contest with my "Yellowstone Coyote" image. I have had photographs selected for exhibitions at both the Triton Museum of Art in Santa Clara, CA and the Bradford Washburn American Mountaineering Museum in Golden, CO. My image "Strand of Pearls" was recently short-listed in the Royal Observatory Greenwich's Astronomy Photographer of the Year 2012 contest.