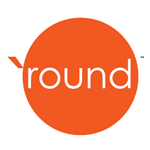 `Round Magazine is an exploration of the art, lifestyle and design that give special places their flavor.
Cute dogs of all sizes and types. Beautiful photography.

Standard

/

8.25" x 10.75"

Print + Digital:

$9.00

Digital:

$0.99

Harvey Probber was an American furniture designer in the 1940s-1970s

Print + Digital:

$15.00

Digital:

$2.00
`round magazine presents our Hong Kong calendar for 2015. Featuring luscious photographs from Hong Kong, Kowloon and Lantau islands.

Photography of the Pacific Northwest including Seattle and Washington state, Vancouver and inland British Columbia.
Indie musicians tell their stories of song inspirations, touring adventures and lifestyle choices.

Print + Digital:

$9.99

Digital:

Free!

`Round Magazine's independent music reviews. Featuring Sterofidelics, Lisa Brigantino, Sinem Saniye, FU, Jackson Wells, Joey Arias, Boy with a Fish,…

Print + Digital:

$4.99

Digital:

Free!