Presto Preservation Association
(rjust)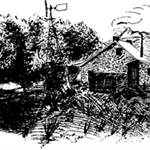 The Presto Preservation Association is an Idaho nonprofit corporation dedicated primarily to preserving the history of the Nels and Emma Just family. The Association also takes on preservation projects related to the area where Nels and Emma settled. That area, along the Blackfoot River in southeastern Idaho, is known as Lower Presto. It was named after another pioneer resident, Presto Burrell.
by Presto Preservation Association

Archival copy of the 2002 book, Lower Presto, An informal history of a community school. Contains all the original copy and photos.

Standard

/

8.25" x 10.75"

Print + Digital:

$26.00

Digital:

Free!