PLPG Global Media, LLC - Publicomlatina Publishing Group s.a.s
(PLPG-GLOBALMEDIA)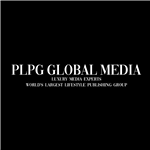 PLPG GLOBAL MEDIA - Publicom Latina Publishing Group s.a.s is a global company that produces some of the world's leading print, digital, video and social brands, renowned for producing the highest quality content for the world's most influential audiences.

PLPG GLOBAL MEDIA has expanded its catalog of publications offering different products for all kinds of audience. Today we have an offer of contents and products that are represented in 50 Magazines, 70+ print and digital brands, 200+ Countries and 35+ markets. through which we interact with our audience.

All PLPG´s magazines are available in English, printed and digital, for purchase on demand, with delivery to any place in the world.

We are luxury experts, we are PLPG GLOBAL MEDIA - PUBLICOM LATINA PUBLISHING GROUP!