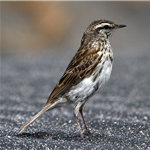 Pipit Inc. is a multi-language green press located in Lancaster, CA, dedicated to publishing avant garde art-books and monographs.

Our motto is "Love Art is the Elixir Of Life"

Our sublime art books, mostly psychedelic mints, are the ether escape of the metaverse planet and are designed strictly for ADULT READERS so no minors are allowed to browse our book shelves.

Intimately exciting and exclusive, expect an exotic experience here and tell your naughty rich friends to share the love arts nothing equals.

email us for submission, queries or heads-up on lustypop69@gmail.com Xoxo, Pipit Inc.