Pinups For Charity
(Pinups4Charity)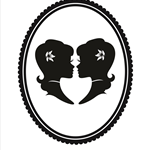 Pinups for Charity is a brand new charitable organization that is committed to helping a deserving person or family every year with the help of calendar sales, bake sales, car shows, good ole' fashioned car wash, fashion shows and other fun events.

The idea of helping others was dreamed up by Dapper Dan Doll and a few lady friends of her fiancé's band. They had the idea that a pinups calendar could be sold at shows featuring each of the ladies and in turn would help the band buy much needed equipment and marketing items… Well, long story short, it made about $12.50.

In 2013, the pinups calendar sales was much more successful because it had a great cause behind it. We named the 2014 calendar "Calendars for a Kidney". Most of the 6 models were personal friends and a few were fellow pinups that included Delicious Ruckus and Jet Set Jaymie, our lucky recipient of the calendar funds because she is in need of a kidney transplant. By the end of our one fundraising event that we held in Jaymies honor, we were able to raise $1900 for her cause. Jaymie is doing great and stays optimistic and grateful of our help.

With last years rewarding event, Delicious Ruckus convinced Dapper Dan Doll that by working together, we can continue to help so many more people in need. So, on February 6th, 2014, Ms. Ruckus completed the process of becoming an official charity organization with the State of Colorado.

We hope that with each passing year, we are able to help new a person or family in need in Colorado through our fundraising efforts. Its a wonderful opportunity for a group of 6 pinup friends, wives, and mothers to come together to plan and organize events so that we can continue to help communities that we live in.