Robert Wheeler
(PiAddict)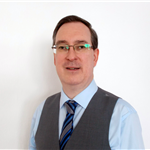 Robert Wheeler is the Independent Publisher, Designer and Chief Writer of the Raspberry Pi Magazine - PiAddict, the magazine for pharmacy assistants, medicine counter assistants and healthcare assistants in the UK - Pharmacy Assistant Magazine (PAM), the book Learn Schema.org Microdata Markup and the old school 1980's AD&D 1st Edition inspired Role-Playing Game (RPG) Dragozoic - Simple Fantasy Role Playing Game.


Understand and implement the Schema.org microdata markup on your website. Are you a web designer or developer that is struggling to implement…

If you want to learn the simple way of using Schema.org microdata to markup a breadcrumb you can Download the Sample Chapter on the Schema.org…
The preview issue of Pharmacy Assistant Magazine. Editorial of pharmacy assistants in a modern pharmacy, Pharmacy News for pharmacy…

Standard

/

8.25" x 10.75"