Robert Wheeler
(PiAddict)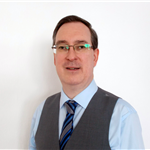 Robert Wheeler is a writer and has been a contributor to Travel Weekly and The TTG (Travel Trade Gazette) magazines and has published and written most of the content for the Raspberry Pi magazine PiAddict and Pharmacy Assistant Magazine (PAM).

By day, he does digital marketing and web design to increase website visitors, leads, and sales for a variety of companies both large and small.

By night, he's busy helping people with long-term medical conditions like asthma, hypertension, and BPH by designing and writing diaries and journals to chart readings and symptoms, so people can live healthier lives, as he used to work for the NHS.

He also loves the world's most famous roleplaying game and even wrote his own RPG - Dragozoic: Adventures in the Era of Dragons.