Mike Penney
(Photobymike)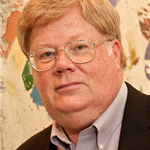 I am and have been a commercial, editorial photographer in the Seattle area since I moved here in 1968. I photographed my way through Seattle University getting a degree in Journalism...

Then I went on to work for numerous clients such as publishers of big magazines, manufacturers of small products you have never heard of, tons of advertising and pr gigs, and now have settled into a niche of architectural interiors (hotels, homes, yachts), food, corporate events, and other things that seem interesting.

I am always interested in a photo-journalistic gig telling a good story.

I now publish a Magazine called "Continuity". It's about people and their faiths, artwork, and worship space architecture. You can see a copy of it here... just scroll down a bit.