Become a publisher! Sign-up and start publishing your own magazines, photo books, catalogs and more. In both print and digital, including iPad.
Daniel Brummitt
(PhilososaurPublishing)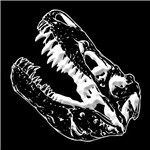 Networking emerging: Visual Artists | Hair/MUA Professionals | Models | Photographers and Musicians | all together, in one easy to use Bi-Annual Reference Publication. Est.2013
Twelve paged Children's Poetry Book from the dark side, about a dino named GO who lost his way!

Standard

/

8.25" x 10.75"

Print + Digital:

$12.99

Digital:

Free!