PENIDA Magazine
(PENIDAMagazine)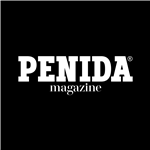 PENIDA is a monthly France fashion magazine published in print and online for teenagers and fashion creatives. According to the new trend, its goal is "showcasing a dynamic and diverse array of ideas and talent" in art and fashion.

Each issue contained color images of fashion from style and creativity. It also included information and hints on costume construction, hair styling, makeup, beauty, and other photography inspiration.

PENIDA wanted to make a magazine that was radically different. We wanted to support the artists around us that no one else supported. PENIDA Magazine means our ideas, our artistic expression, and our aesthetics.