Pecan Tree Publishing
(pecantree)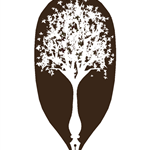 Pecan Tree Publishing is a South Florida-based publishing company that produces FOUR digital Christian-themed magazines, with additional options under consideration.
Each of our magazines may be viewed in digital format using flip technology and traditional single copies may be purchased on-demand. The current magazines are:

PARABLES - which is a quarterly publication of short Christian fiction, devotionals and inspiring stories.

SPIRIT RISING - a practical life application publication centered around Biblical teachings. It is produced bi-monthly.

BELOVED - explores romance, sensuality, sexuality and relationships in a direct and edgy matter, all from the Word of God.

OIKONOMIA - studies life management and stewardship practices in key life areas.
So much can happen in the course of a day - the boss goes on a rampage (again); finances are lost (again), a child's behavior is horrible (again) and…

Standard

/

8.25" x 10.75"

Print:

$18.80

Digital:

$4.20

Often people only think of death as a life transition to be concerned with, this issue unfolds over life transitions that must be considered and in…

Standard

/

8.25" x 10.75"

Print:

$26.80

Digital:

$3.50

Stewardship is more than tithes and offering; it is in fact strategic, determined and purposed life management. In our inaugural issue we explore…

Standard

/

8.25" x 10.75"

Print:

$20.80

Digital:

$4.25