ADONIS MAGAZINES
(OlympusMen)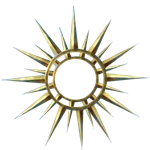 The finest collection of boutique and small scale art magazines featuring today's finest male models from around the globe. From the tame to the erotic, Adonis Magazine features an array of articles and portfolios from contributing sources around the globe.
Olympus Men features interviews with the models and photographers and other creatives associated in the male modeling industry. Discover where they uncover their ideas, what they share about the male modeling industry, and see the glorious work they submit for display.
ZEUS Magazine is intended for those who enjoy a more risque look into the world of male art modeling, with photographs from some of the world's leading photographers and models. Their physiques are enviable and submissions come from around the globe. easily our biggest seller featuring men from every continent - except Antarctica, so far. This magazine comes in individual volumes and then every third volume is also released simultaneously with a 250 page volume of all the photographs that came before it. Fans of male erotic art will enjoy ZEUS.
ADONIS Magazine is the editors choice of the highest quality models and photographs of the season, delving deeper into the imaginations, creativity and sensual nature of male physique photography. Daring and bold, gorgeous and inspiring, ADONIS magazine is not your typical male picture book. As one reader has said: "It is like an art gallery in print form." True fans of male art will love this series.
Thank you for shopping and please follow us for information on each new release.
Men Of Utah™ / Olympus Men 2021 Calendar and Gift Book

Standard

/

8.25" x 10.75"

Print:

$24.95

Digital:

$12.99