OBVIOUS Magazine
(ObviousMag)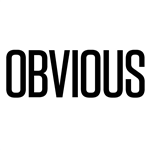 MISSION STATEMENT
OBVIOUS represents empowerment, diversity, and change. Our growing audience is our biggest asset. They inspire us to create thought-provoking uplifting content, which in return presents the opportunity for inspiration, imagination, and evolution. We are the voice for those that do not yet realize they have a voice. We are a team of visionaries dedicated to empowering our readers and making a difference in culture, fashion, and lifestyle.
"We treat each issue as if it's our first." — Jerris Madison, Editor in Chief
OBVIOUS Magazine is a Los Angeles and New York City-based, bi-monthly print and digital publication. Our focus is Men's and Women's Fashion, Lifestyle, Culture, Empowerment, and Trends.
OBVIOUS readers are decision makers, influencers, CEOs, brand and marketing managers, opinion leaders and as well as specialists in their field of expertise. We have 1.4.7 Million+ fans on Facebook, 25K+ followers Instagram, and 3500+ followers on Twitter. Our biweekly newsletter subscribers are 8712 subscribers with a 30% open rate. Organic engagement is key across all of our platforms.
OBVIOUS Magazine