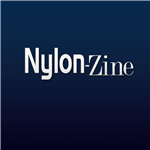 Launched in December 2003, Nylon-Zine is a Nylon Pinup Magazine that is published bimonthly in digital and luxury print publications exposing only the very best in the industry. At Nylon-Zine Magazine, we strive to showcase excellence, beauty, divinity, and unique one-of-a-kind pinup lifestyle content. Last year we offered the magazine also in French. All layouts and designs tailored specific to each submitters work and advertiser. Other Publications are: Vintage-Zine, Boudoir-Zine, Burlesque-Zine, Foot-Zine, Fetish-Zine.

Email for submissions to: michael@nylonzine.com Facebook: https://www.facebook.com/nylonzine/ Instagram: @nylonzinemagazine Website: www.nylonzine.com
by Michael V

Burlesque-Zine 1: Featuring Petit Chéri, Miss Behave, Marisa Ashley Risque, Rachel Atlas, Muss Sugar Rush, Miss Good Ness Gracious, Lilly Loca, Heidi…

Standard

/

8.25" x 10.75"
by Michael V

Fetish-Zine 10 - Featuring Claire Marie Glasgow by Louise Cantwell, Wilhelmina Af Fera by Susanna Kallinen, Persephone by Chips and Gravy Images,…

Standard

/

8.25" x 10.75"

by Michael V

Fetish-Zine 9: Featuring Miss V by Victor Devilbliss, Ivy Rose Gehenna by Addison Duggan, Amba Lay by Bruce Jenkins, Leslie Vanlovelace by Aoife…

Standard

/

8.25" x 10.75"