Nikos Vogiatzakis
(nikosvogia)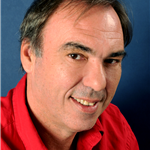 From the date of my birth, all my life is a journey: from Athens to Rhodes, Sparta and now in Corinth. I studied Economics but my professional life was based on concerts' organization. Throughout all my life, photographing was something very special to me. In 2002 the first "accidental" photo shooting of dolphins took place in the Corinthian gulf. This photo shooting was the motivation for my new journey, a journey that continues up until now in many different forms.

You can find more on this at www.angelsofseas.gr

I would like to thank Ioanna Golfinopoulou, Kanta Katz for their encouragement towards the realization of this journey.

A special thanks to Anastasia Mitrogogou and George Saitas.