Myssfit Magazine LLC ALL-ternative Magazine
(Myssfit-Mag)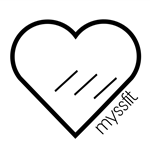 The "ALL" Ternative Magazine
Myssfit Magazine is an Alternative style based publication that marries the creative minds of photographers, writers, models, fashion editors, makeup artists, designers, trend setters, and free thinkers. We embrace the "ALL" in alternative.
Myssfit Magazine gives you the opportunity to contribute your work in an alternative publication. We do not judge based upon gender, race, religion, sexual orientation, etc. We accept submissions from everyone! The only requirement is creativity!
Find us on Instagram and Facebook @myssfitmagazine!
Support us on Patreon!