Samantha LA
(mysamanthala)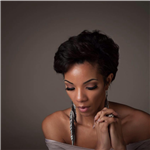 "MyBelleza Inc." Magazine is an independently published Beauty & Fashion, Photography and Lifestyle Christian magazine. It's created to empower women and men of all ethnicity and artistic God given talents! It will unfold possibilities and opportunities while getting to know Christ!

With "MyBelleza" Magazine you will be able to become inspired with our uplifting "Bible Verse" and "Inspirational Quote" post weekly through our social media sites! You will also find it in the monthly publications as well.

We feature beauty and makeup tips, makeup artist, editorial fashion, aspiring models, photographers, performers, artists, writers and businesses. "My Belleza Inc." is for aspiring models, photographers, designers, bloggers, makeup artists, stylists and other artists form all different nationalities that deserve recognition of their work! If you can draw, this is for you! If you are a tattoo artist, we want to show the world your work too! "MyBelleza Inc." will express the different cultures in all its beauty and gifts individuals have been blessed with! Promoting God, self-love, and celebrating diversity is what "MyBelleza Inc. delivers!