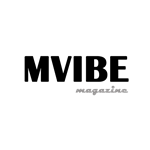 Show your Art to the world!
MVIBE Magazine is a photography magazine, featuring wedding, fine-art, portrait and conceptual editorials.
MVIBE Magazine aims to spread creativity worldwide and gives the opportunity to those who are looking to expose themselves to the world.
With Its stunning editorials and articles one issue at a time featuring high-end editorials from worldwide emerging talent. We give the opportunity to creative people who like to get published and show the world what they've got.
Follow us @mvibemagazine #mvibemagazine