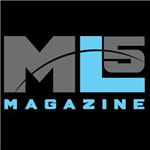 About

A digitally distributed behind the scenes magazine that focuses on highlighting those who are the reasons behind successful events and successful people.

Description

ML5 Magazine has a mission to highlight and acknowledge all those who go unnoticed and works tirelessly behind the scenes to help create successful people, businesses, productions, and events of all kind.

The purpose of ML5 Magazine is to acknowledge those who never receive spotlight attention to give them a chance to tell the world their story through their eyes and give them the opportunity to discuss what it is like to be them.

Our philosophy is that everyone needs to be recognized, from the biggest person down to the smallest person. No matter what event has taken place or what celebrity has risen to stardom, there is always someone or a group of people who they owe credit to. It is those people who should be recognized for the hard work that they do, it is those people who are a part of the mainline.