SE Center for Photography
(MichaelPannier)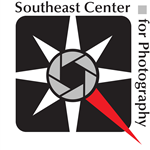 The SE Center for Photography publishes a exhibition catalog for each show we host. Available as printed-on-demand publications, each catalog features a curated series of photographs seen on the SE Center's walls.

Preview each title to look inside any of the exhibition catalogs and to make a purchase through MagCloud. While the SE Center usually has a few copies at the time of the exhibition, on site availability cannot be guaranteed and purchasing here is recommended.

Visit sec4p.com for upcoming exhibitions, programs, and events, and an archive of our past shows.