International Physique League
(MiBoLifePublishing)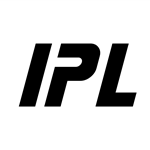 OUR FIRST PRINTED ISSUES RELEASED JANUARY/FEBRUARY 2018.
The IPL is wholly owned by MiBoLife Publishing, the leader in publicity, news, and media for drug-tested Physique Competition. IPL athletes, contests, and events are featured in the following magazine publications: NATURALMAG, NATURAL BIKINI, NATURAL GAINZ, VIGOROUS, SEAM, ATHLETIC & INSPIRE. Seven magazines. Tons of potential cover models and countless articles, features, and spreads.
*Please note: issues released from 2013 - 2017 are no longer available.
by International Physique League

Cover image from Katy's photo shoot with Ben Yosef the day after the 2022 IPL West Coast Pro/Am in Sacramento on October 29th. At that contest Katy…

Standard

/

8.25" x 10.75"

Print:

$24.99

Digital:

$9.99

by International Physique League

Cover image from Katie's shoot with Ben Yosef a few hours after earning her Pro Cards at the 2022 IPL California Championship in Sacramento on May…

Standard

/

8.25" x 10.75"

Print:

$24.99

Digital:

$9.99