International Physique League
(MiBoLifePublishing)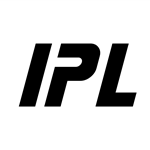 OUR FIRST PRINTED ISSUES OF ALL FOUR PUBLICATIONS RELEASED JANUARY/FEBRUARY 2018.

The IPL is wholly owned by MiBoLife Publishing, the leader in publicity, news, and media for drug-tested Physique Competition. IPL athletes, contests, and events are featured in the following magazine publications: NATURALMAG, NATURAL BIKINI, NATURAL GAINZ, VIGOROUS & SEAM. Five magazines. Tons of potential cover models and countless articles, features, and spreads. Michael Brooks Photography is always on site capturing the incredible energy and excitement, and looking for the next superstars.

*Please note: issues released from 2013 - 2017 are only available in digital download (PDF) format, and only directly through the IPL/MiBoLife Publishing. Please visit the IPL website, and click the MAGAZINES tab to order.