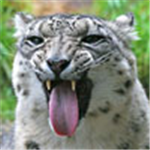 Max Waugh is a professional photographer specializing in nature and travel photography, with an emphasis on wildlife. Over the past decade, Max has traveled around the globe seeking new wildlife subjects in places such as Yellowstone National Park, Costa Rica, Africa, New Zealand and South America. He's also enjoyed touring several countries in Europe.
Max's work has been licensed and published by various clients including Africa Geographic Magazine, BBC Wildlife Magazine, ESPN the Magazine, the US National Park Service and several major colleges and universities.
When he's not traveling or leading tours and workshops, Max makes his home in the Seattle area.
To see more of his work, visit MaxWaugh.com and follow his work on Facebook.