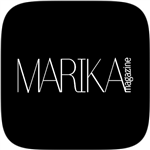 MARIKA Magazine is a photography magazine featuring beauty, fashion, portrait, fine-art, kids, men, nude, nature, special reports, interview and conceptual editorials.
MARIKA Magazine is authenticity in every direction for yourself. We don't seek to define beauty and fashion with one narrow idea: no rules. Vintage is right next to newly discovered designers. We are looking for creatives that push the envelope, take chances and disregard the status quo.
MARIKA Magazine aims to spread creativity worldwide with Its stunning editorials and articles one issue at a time featuring high-end editorials from worldwide emerging talent. We give the opportunity to those who are looking to expose themselves to the world.