PhotoNews Media
(Luke-Cage)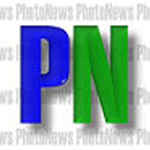 Welcome to our magazine rack.

PhotoNews Media covers amateur, high school, college and professional sports throughout downstate Illinois. Our images and stories have appeared in dozens of newspapers and other publications around the state.

Our mission isn't to publish sports news, but to preserve moments and memories for the athletes and athletic programs we cover through our many special editions and commemorative issues.

We have over 42,000 images in our online photo archive that is 100% searchable 24/7. Visit the PhotoNews website today for the latest stories, photos and announcements of new publications.