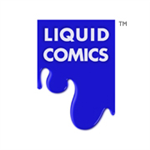 Liquid Comics, formerly known as Virgin Comics LLC, is an entertainment company focused on creating original stories and modern myths.
The company was founded by entrepreneurs, Gotham Chopra, Sharad Devarajan and Suresh Seetharaman and uses the medium of graphic novel publishing to develop properties for theatrical live-action films, animation and video games.
Liquid has created graphic novels with acclaimed creators including John Woo, Shekhar Kapur, Deepak Chopra, Guy Ritchie, Dave Stewart, Jonathan Mostow, Edward Burns, Nicolas Cage, and others.
The complete graphic novels of your favorite Liquid titles are available at Borders, Barnes and Noble, Amazon, at your local comic book shop or online at Scribd.com.
Deepak Chopra's Buddha Graphic novel at Borders
Guy Ritchie's GameKeeper Omnibus at Amazon.com
Ed Burns' Dock Walloper at BN.com
Liquid currently has a number of film and television projects in development including the Warner Bros. film adaptation of Gamekeeper; Virulents with New Regency; Voodoo Child with Saturn Films and Reliance; The Leaves with Summit Entertainment; The Stranded, in development for television, with the Syfy Channel; and Ani-Max and First Family in development with FremantleMedia Enterprises.
We're teaming with MagCloud to show how print on demand can insure a comic never goes out of print - enabling our fans to get high quality printed versions of their favorite comics anytime, anywhere in the world.