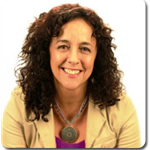 From a seed to a blossom…

What began as a small work of heart in late 2005—a vision planted by one woman—has blossomed into an industry leading, digital publication that reaches close to 30,000 women around the world.

Aspire Magazine publishes six beautiful, content-rich, heart centered issues per year. Our mission is to bring women wisdom, resources, and inspirational stories to support their journey of living deeper, more meaningful, and empowered lives.

Aspire brings our readers today's leading visionaries, authors, and entrepreneurs. We partner with and support visionary women like Louise Hay, Marianne Williamson, Debbie Ford and Crystal Andrus and others. We also love supporting the rising stars in the personal development industry.

See for yourself why women women call Aspire "Inspiration for a Woman's Soul".