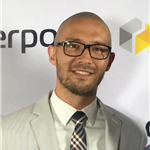 Peak Real Estate Group, led by Leo Peak, is focused on helping clients navigate the market with confidence. Dedicated to continuous education and armed with the most up-to-date technological tools available, their primary goal is to provide clients with as much information about properties and neighborhoods – empowering them to make the most knowledgeable and confident decisions.

Leo's dedication and loyalty to his clients is unmatched. He developed Peak Real Estate Group as a specialized team of resources in marketing, home inspection, lending, contracting and escrow, allowing for quick and efficient transactions. Paying close attention to specific needs, Leo provides individually tailored plans and adapts quickly to maintain the best position for his clients. His track record has garnered him a Top Agent Achievement Award, as well as an appearance on HGTV's "My First Place."

Leo moved to Emeryville in 2010, where he and his wife started their family. Leo is particularly fascinated with the warehouse revivals and newer construction residential buildings in Emeryville. You can catch him on daily walks with his family and terrier-poodle along the Greenway. Follow Leo on Instagram @leojpeak or visit leopeak.com.