Kultur Mag
(KulturMagazine)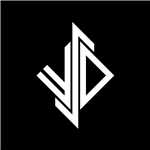 The Ultimate Guide to Alt Models, Fashion, Art and Music

This magazine is the creation of Verdine Daniels and aims to promote unknown and well known creative people. Whether you are a writer, an artist, a photographer, a model, a performer, or even a band, we are here to showcase your work.

A project that was started back in 2008, 3 years later became a reality as an online medium. We have now grown since it's first publication and plan to do bigger and better things in the near future.

We also offer free membership to access galleries, behind the scene pictures, videos and much more and you will also get updates on the magazine and any other news as a member.

The objective of this site and magazine is to bring like minded creatives from all over the world to exchange ideas and maybe even talent trade. To build the alternative community of creatives that people tend to overlook. We are here to support and promote the best in our community and watch them grow. It's all about networking and bringing the community together.

Participation is one aspect that we try to get people to do, that is the only way you will get seen.

by Kultur Mag

Credits: Model: Leila-Rose Photographer: Tolga Cetin Photography Contributions: Curtis Noble, Mark V, Leslie Van Lovelace, Rebecca Cannizzaro

Standard

/

8.25" x 10.75"

Print + Digital:

$22.79

Digital:

$9.99

by Kultur Mag

Credits: Model: Kitty Crystal Photographer: Mark V Contributions: Curtis Noble, Mark V, Leslie Van Lovelace, Rebecca Cannizzaro

Standard

/

8.25" x 10.75"

Print + Digital:

$22.79

Digital:

$9.99