MARIAH MARIE JERIDO
(JeridoMagazine)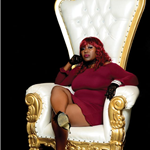 BE ALL YOU CAN BE IN LIFE AND NEVER GIVE UP!

Mariah Marie Jerido I've learned that mind mapping is a great way to brainstorm, make plans, take ideas and make the steps needed in making dreams a reality and keep a positive attitude, ignore haters and negative people. There's is nothing more powerful for self-motivation than the right attitude. Sometimes we don't realize just how far we've come and sometimes we think we have everything figured out, but Knowledge of how the business works and Unity is Power! Success in the business does not happen overnight, it takes time, talent and being associated with the right people, some luck! faith and most importantly Prayers!

Every day I learn something new to help me with my dreams. Dreams are part of some people's lives, it's also what some have to live for every day giving us hope and Faith dreams can come true. I hope you will find some value in this because dreams have certainly given me a lot to think about and do, And being humble has really changed my life, Sharing knowledge and helping others should be a natural extension of every business and leader's responsibilities. It shouldn't be all about the money. I was always told money will come just FOLLOW ME GET PLUGGED-N. I DO NOT make promises, I HELP make dreams come true, by giving exposure in our magazine because I care in my eyes we all are stars.

J.E.R.D.O Just Entertainment, Real Icons, Dreamers Opportunities!

B.E.P.I.C Branding through Education, Purpose, Investment, and Confidence!

Also we offer internship opportunities to undergraduate and graduate-level college students. Jerido Magazine and now I Wanna Be A Model Too Magazine is dedicated to ensuring that it can continue to grow in the future and create the platforms that connect people.

Our company is looking for visionaries who can transform creative ideas into successful products from initial concept to final delivery for multimedia platforms.