Jason McNeil
(JasonMPhotography)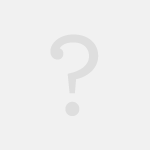 Hello! My name is Jason McNeil. I am US Army soldier who has fallen in love with photography. I specialize in street photography, landscape and portrait photography.

The way it all started was back in 2008-09, I was in South Korea. Working under a Major, being his Photography assistant for our company. I have worked before in television and took classes in TV production in the past, so the camera because natural to me as soon as I touched it. However, the Major and I didn't share the same creative eye and when I came back to the States I bought my first digital camera (DSLR). My grandfather was also a photographer so it became important to me to really learn about photography, but to also find my own identity within it.

I like to have fun when I do photography. Ask anyone who has photographed with me and they will tell you I am pretty laid back and easy to work with. Laughter is a must when I shoot, if I am not laughing and your not laughing at some point while we are shooting then there is a problem. I don't mind if you bring someone with you to the shoots as long as they don't get in the way of the art that is being created.

I can be highly creative on the fly at times. Sometimes I have a millions ideas during shoots that come into my mind and I want to shoot every idea! However, I do like hearing ideas from clients as well and if it is within my capablities it will happen.

My ultimate goal in photography is to have my work remembered and appreciate years from now. I want people to look at my work and figure out what I am trying to express in the photos. I believe every photograph tells a story and I want my photographs to be some of the best stories ever...