Jargon Media
(jargonmedia)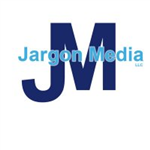 Jargon Media is a web-based editing and publishing company that was founded in 2008 by Miriam Johnson and Victoria Harben. We produce publications that intrigue and tantalize readers. Oh yes, we tantalize!

Our first book, Royal Amber by Jeanette M. Harris, is an international adventure story with a healthy dose of romance. It is available to purchase or to download.

So.Me Magazine is the latest Jargon Media creation, and it explores the realm of social media in an entertaining fashion.

If you need an editor or a proofreader, submit your written work to Jargon for a fast turnaround and affordable rates. Buy the first issue of So.Me Magazine and receive 10% off your editing price!

Join us on Facebook and follow us on Twitter for the latest publishing, social media, writing, and Jargon news.