Dafna Navarro
(IsraeliArtMarket)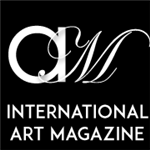 About Dafna Navarro
Dafna Navarro is the CEO and Founder of Art Market - Global Media Company. Founded in 2013, Art Market is the publisher of two famous international art and photography magazines: Lens Magazine for fine art photography and Art Market Magazine for contemporary fine art, both of which are published and edited by Navarro. Beyond her many achievements, Navarro is also a curator and an appraiser of art and collectibles. She serves on the jury panel of international competitions in the contemporary art and photography fields.
Navarro is the current editor-in-chief and the main creative driving force behind her magazines' rise and success. With no signs of slowing down, the magazines feature interviews with the most influential figures in the art and photography fields, coverage of international exhibitions and art fairs - and all the latest news regarding fine and contemporary art from across the globe.
Both magazines are distributed worldwide in both print and digital media. They receive the exposure of over 50,000 readers worldwide, including a full distribution by Barnes & Noble's book stores in the U.S. and Canada, Steimatzky Bookstores in Israel, and vast appearances in international art fairs. Copies of each published magazine are added to universities' archive data and to academic libraries as learning material for lecturers and students. Furthermore, Navarro is also the founder, chief curator, and art appraisals of the Israeli Art Market online gallery featuring an extended collection of contemporary and fine art photography coming from Israel and worldwide.