Industry Certified
(Industrycertified)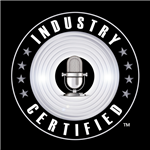 Industry Certified is a digital multi-media platform devoted to delivering transformative information that embraces the lives of our global audience. What defines us is right in our name and mantra: "Industry Certified-Live Legendary™".

The impulse to reach new heights, visit new places, both physically and imaginatively sets us worlds apart from the traditional methods of media. Our objective is to create a community of thought leaders and high achievers equipped with relevant information, opportunity for application, and the ultimate transformation.

Our team is passionate about music, business, culture, technology, and lifestyle; people who share an uncommon interest in the untold stories that deserve to be told. We are committed to bringing the best of global literature and consumer education to those who seek a higher purpose from their higher self. The bar has been raised;

Welcome to Industry Certified!