Lloyd Crawford
(ifashionmag)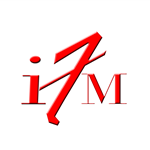 Costa Rican born and Brooklyn raised Lloyd Crawford started i-Fashion (i-fashionmag.com) magazine with the hopes of shining a lens on the diversity in the fashion world. His love of the camera and fashion lead him to create i-Fashion Magazine. The magazine's mission is creating a platform for creative minds to build and share through colors, design and ultimately fashion; both domestically and internationally. Lloyd's ability to straddle the worlds of business, photography and design makes him a man of diversity and inclusion.
As a photographer, Lloyd captures the essence of beauty and emotion in his work. Professionally shooting since 1989, his images have graced the pages of Vogue, Elle, W, Essence and countless others.
As a designer, Lloyd's L' Antonio line is grounded in his love of Costa Rica. L' Antonio is a state of mind. The state of mind that comes from a personal place of sheer satisfaction. We all know that when we look good, we feel good. The peace and ease that comes from vacations, from taking a break from life, is the same peace and ease we feel from our line. A sophisticated ease that flows from within. L'Antonio enhances a woman's inner beauty and assists in falling into sheer satisfaction. Lloyd's Spring/Summer 2019 collection is called Pura Vida meaning Pure Life in Spanish. Our theme for this collection is about authenticity, playfulness and confidence in the ability to live simply.