HUNTER Magazine
(HUNTERMagazine)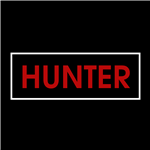 HUNTER is the magazine for the creative minds and visual art hunters since 2020. A publication for and by the creatives. Celebrating creativity through content, support and recognition.
We love modern style , dark and innovative. In each issue you can find inspiration for yourself and meet interesting personalities through interesting exclusive interviews.
We also warmly welcome Digital art ( 3D , Collages , Motion Design ).
We give people the opportunity to Express themselves around the world, regardless of their status and fame. The main criterion that we adhere to is the presence of talent.
Our mission is to create a magazine where artists, photographers, fashion designers and creatives can showcase their work in a unique format.