HP Technology Consulting
(hptechnologyconsulting)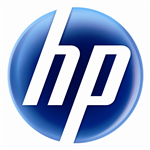 The HP Technology Consultants featured in this brochure can help you identify effective solutions to your most pressing business challenges. Our partners and principals have decades of experience solving business problems for their clients, leveraging deep knowledge of the industries they serve to achieve powerful business outcomes.
Our consultants are experts at developing innovative approaches for decreasing costs and accelerating growth, having worked both in numerous business enterprises and as high-level consultants, in industries spanning financial services, communications, transportation, energy, manufacturing, healthcare, media, automotive, and more.
You'll notice several key themes throughout this brochure: Transportation and energy clients are exploring data center transformation initiatives to support their business and technology strategies; and financial services, telecommunications providers and others are exploring the most effective ways to use cloud computing to deliver services to their customers.
Find out how HP Technology Consulting can benefit your organization. Contact your HP representative to learn more.