Hockey Science and Technology publications
(HockeyScienceandTechnology)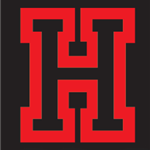 Hockey Science & Technology is an agency with media properties, designers and programmers. The company is a leader in mobile media with over 10 apps for hockey news, entertainment, skill development, player recognition, skate maintenance, eduction and travel.

We get brands and businesses noticed with app and website development, mobile advertising, social media management and advertising, magazine and catalogue publishing, video production, graphic design, retail and event displays and business analysis services.

Our properties and clients that we represent can be discovered at www.TheHockeySeason.com.
by Hockey Science and Technology publications

Herman Kopperud is the featured player in this our first issue. We look at the Hockey Canada progression model, goalie skills article, spring…

Standard

/

8.25" x 10.75"

Print + Digital:

$2.60

Digital:

Free!